I have this deal worked out with my sister...as her gift, I send all our relatives a card from her, that I made. I have to hone my skills more, but with each card I make, I hopefully will become better. I did this for her last year and am repeating this year. These are a few of the cards I've made, some simple, some more involved. Most contain CTMH materials, of course! Sorry about the picture size on some of them...photobucket has problems with resizing...just click on the picture for a full view! Thanks
For my brother in the Marines...like the red stripe!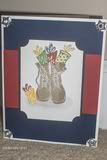 For my sister-in-law: Birthday wishes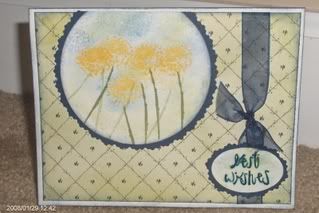 Another for my sister-in-law: For you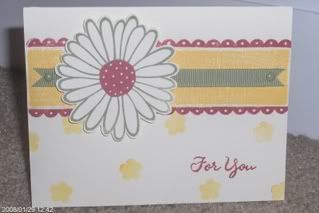 For my husband: inside says "Missing U"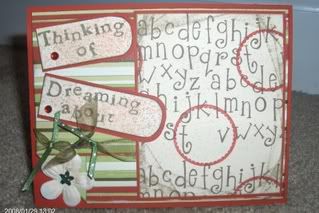 For my sister: inside says "Because you are in it"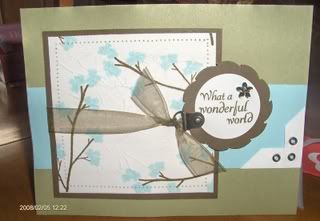 For my brother: inside says "May all your birthday fishes come true"
Another for my brother: Celebrate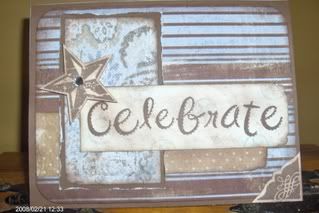 For my husband...we love to have a nice warm cup of coffee at night...
inside: