OK, so I've been a little busy lately, but I finally got around to photographing a few of my recent creations. I haven't been able to do as much as I would like, but these are a few of the new ones. Enjoy!
Dahlia Birthday...A folding technique I learned from SCC. Just look up dahlia fold or copy and paste this site. (One of these days I'll figure out how to hook the link right into this text...until then)http://www.cardsandcrafts.freeservers.com/dahlia.html
April Fool...my brother's birthday was on this day and I thought I'd try out a new stamp of the month stamp set (CTMH...August) (Click on it to see full version)
Celebrate Dress...I love this so much I made 2 cards...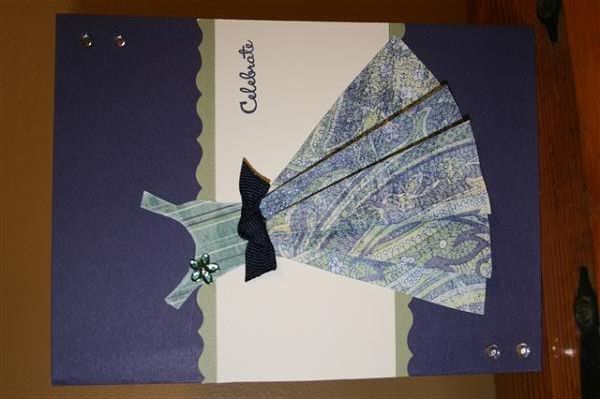 Zoo friends...our neighbor who's 3 LOVES all things animals, so I couldn't resist making this one...the words are from the CTMH SOM for July, but I liked the filled in animals from one of our older sets. (She received Elephun and a Giraffe umbrella from us and loves them both!)
This was her birthday cake created by her Mom who's never taken a cake decorating class...amazing! (To see full version, click on picture)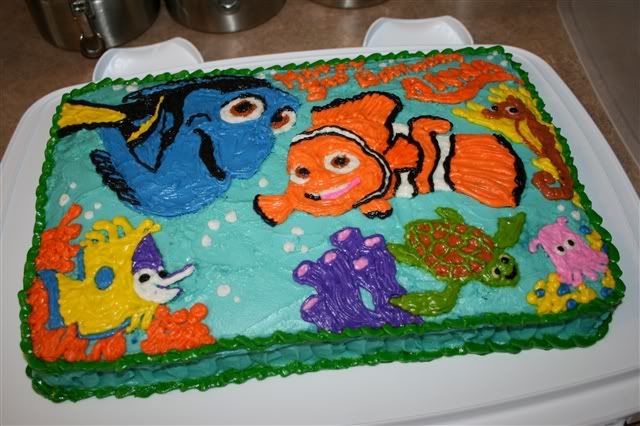 My parents are coming tomorrow to help me around the house and give me a much-needed break from ALL of it...Thank God for parents, right? I'm so ready just to have another set of adult hands in the house...let alone 2 sets! Ball has been so challenging lately...and between strep, some annoying persistant cough that's infected most of us and now Fifths disease, I'm ready for a vacation! I guess it could be worse, but I don't want to know what that would be like! I'll settle for this.